Welcome to Red Rock White Dorpers Sheep Stud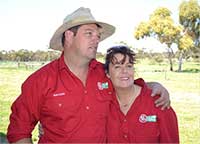 Our Stud
Red Rock is located in the upper south east of South Australia in an area known as the Little Desert. Our average rain fall is 16 – 18 inches. Keith is ideally positioned on the main Adelaide to Melbourne Dukes Highway.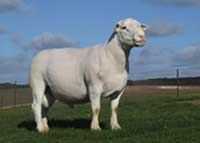 Rams
Red Rock is committed to breed rams and ewes that are hardy and can adapt to different climates and different feed conditions. Here in South Australia we have long hot dry summers and cold frosty winters.
Latest News
31 August 2021
The 2021 Ram selling season is fast approaching We have entered Five 10–11-month-old Dorper rams for the Dubbo National on the 5/9/21. Red Rock will be offering 20 Dorper and White Dorper Rams at Mt Gibbs sale In Broken Hill run by Nutrien Ag on the 17/09/2021 which will be...